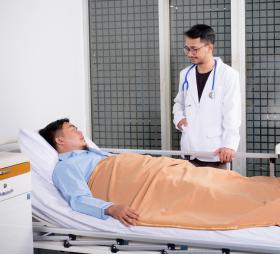 PAYMENT TEST: Clone of The Teach-Back Method
Compass encourages hospitals and clinics to take this pre-recorded webinar course with clinical and non-clinical staff as an introduction to the use of plain language and teach back in the healthcare setting. It is also suitable for staff who have had exposure to the concepts, but may benefit from a refresher or additional practice to improve proficiency.
Target Audience
Clinical and non-clinical personnel
Learning Objectives
Define Teach Back and its purpose
Define health literacy
Demonstrate the use of plain language
Describe the key elements for using Teach-Back correctly
Explain the value of Teach Back in improving patient care and safety
Apply knowledge and skills to conduct Teach-Back throughout patient care
Michaelle Bahnsen, BSN, RN, CPC, Previous Clinical Quality Consultant, Iowa Healthcare Collaborative
No continuing education is provided for this course. The user will receive a certificate of completion upon completing the course.