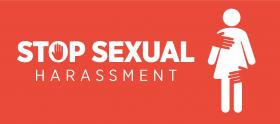 Sexual Harassment Training for Employees
The Sexual Harassment Training helps employees understand the laws, risks and their responsibilities to provide an environment that is free of sexual harassment.
Learning Objectives
Introduce sexual harassment laws and impacts.
Identify and address sexual harassment.
Review management responsibilities for claims.
Conduct knowledge checks to ensure comprehension.
Introduction
Introduction to Sexual Harassment
Sexual Harassment Laws
Impacts of Sexual Harassment
Identifying and Addressing Sexual Harassment
Defining Sexual Harassment
Types of Sexual Harassment
Steps to Address Sexual Harassment
Summary
Knowledge Check (quiz)
Management Responsibilities for Claims
Leading a Culture of Zero Tolerance
Proper Management of Sexual Harassment Claim
Preparation for Employee Questions
Summary
Knowledge Check (quiz)